2023
At the invitation of the Budapest Art Market, in the curatorial section, Gandy Gallery presented videos and documentation concerning Roma culture and crafts, with matali crasset, Pavlína Fichta Čierna, Oto Hudec and Norbert Kuki. The aim of this exhibition was to present Roma culture and its representation as an inseparable part of the cultural heritage of Central and Eastern Europe, to highlight their contribution and to deepen and broaden the debate on their position within the artistic community.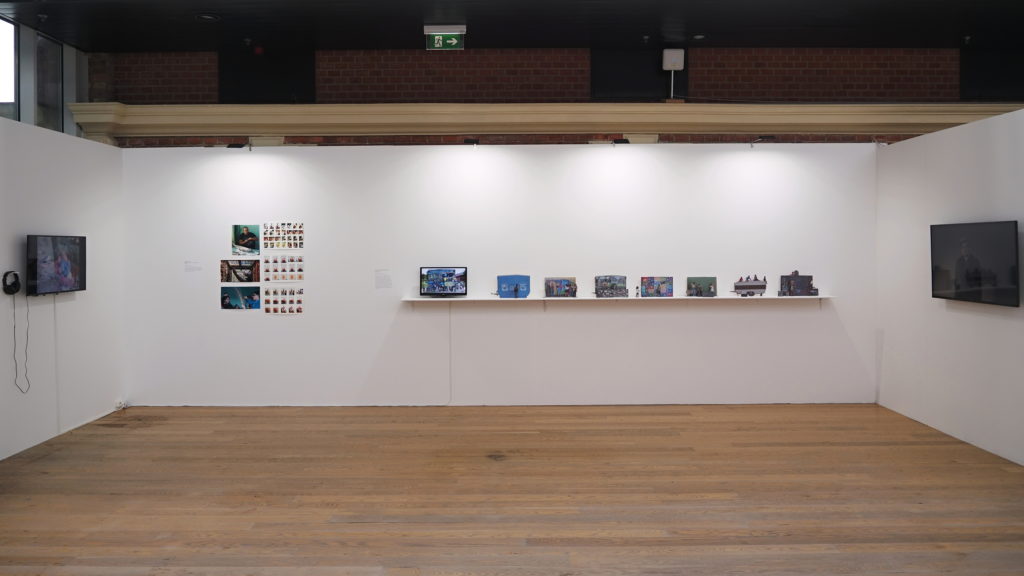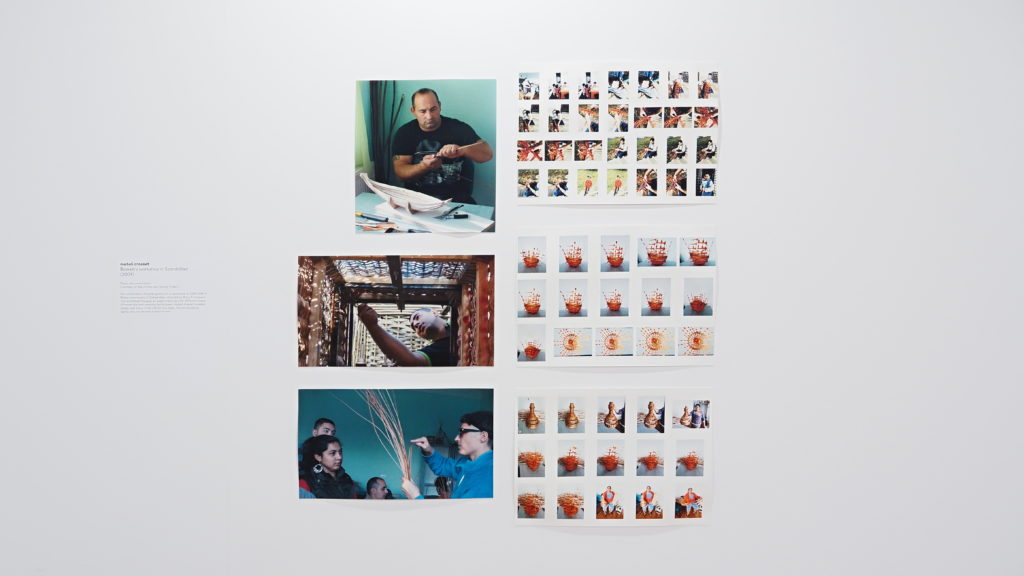 Basketry workshop in Szendrőlád (2009)
Photo documentation
Courtesy of the artists and Gandy Gallery
Documentation of participation in a workshop in 2009 with a Roma community in Szendrőlád, initiated by Róza El-Hassan. The workshop focused on experimenting with different types of materials and weaving techniques. matali crasset created lamps and trays in her distinctive style, characterised by lighter structures and broken forms.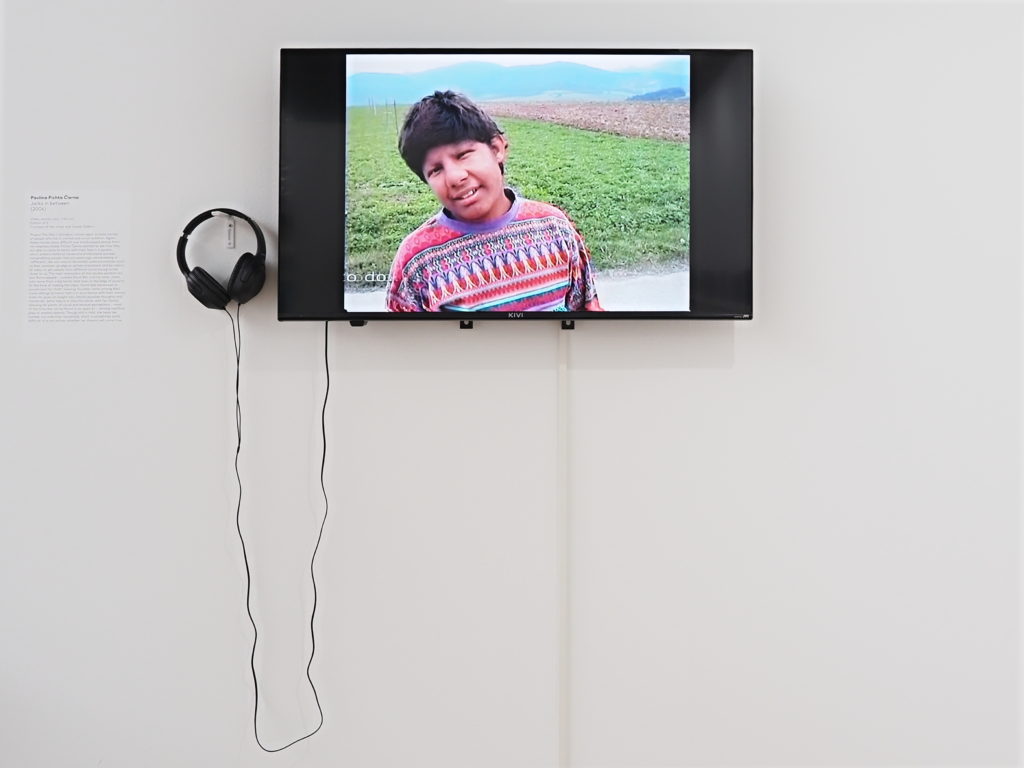 Jarka in between (2004)
Video, sound, color, 7:40 min, Edition of 5
Courtesy of the artist and Gandy Gallery
Project The Sibs / Súrodenci shows again private stories of people who live in mental and social isolation. Again, these stories show difficult and handicapped people from my neighbourhood. Fichta Čierna wanted to see how they are able to come to terms with their fate in a society, which prefers material values and professional success, marginalising people that are seemingly uninteresting or "different". Her aim was to dismantle some boundaries (such as fear, aversion, grudge or certain prejudices) and by means of video, to get people from different social backgrounds closer to us. The main characters of this double-portrait are two Roma people – juvenile David Rác and his sister Jarka, who come from a big family that lives on the edge of poverty. At the time of making the video, David was sentenced to punishment for theft. Viewing his sister Jarka among their many siblings at home that is in accordance with their mental maturity gives an insight into David's possible thoughts and memories. Jarka lives in a colourful world, with her family, allowing for plenty of visual and sensual perceptions – most of the time she can be found in an open air – among manifold piles of wasted objects. Though still a child, she helps her mother out with their household, which is sometimes quite difficult. It is not certain whether her dreams will come true.
Oto Hudec and Daniela Krajčová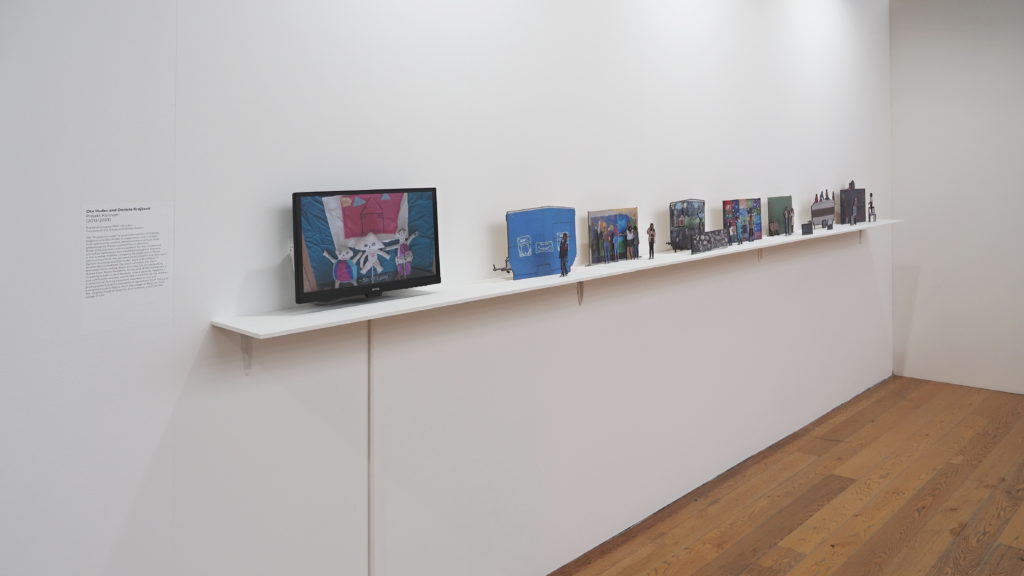 Projekt Karavan (2013/2023)
Digital printing on MDF, HD video
Courtesy of the artists and Gandy Gallery
The "Projekt Karavan" is an artistic activity of Daniela Krajčová and Oto Hudec in cooperation with children from community centers and elementary schools from predominantly Roma communities in Slovakia. Since 2013, Caravan with equipment for non-traditional animation techniques has traveled throughout Slovakia in the summer months, mapping life especially in Roma communities from the perspective of children and teenagers. Daniela Krajčová and Oto Hudec work with children in several-day workshops, the result of which are short animated films, telling about everyday life or interpreting stories from Roma literature. At the end of the workshops, a screening is held in each location, where parents, neighbors and community workers are invited in addition to the children. A selection of filming situations recorded on cut-out photographs is a documentation of workshops from the Luník 9 neighborhood in Košice, from the village of Bátovce, from the neighborhood of Orechov dvor in Nitra, and from the village of Ulič.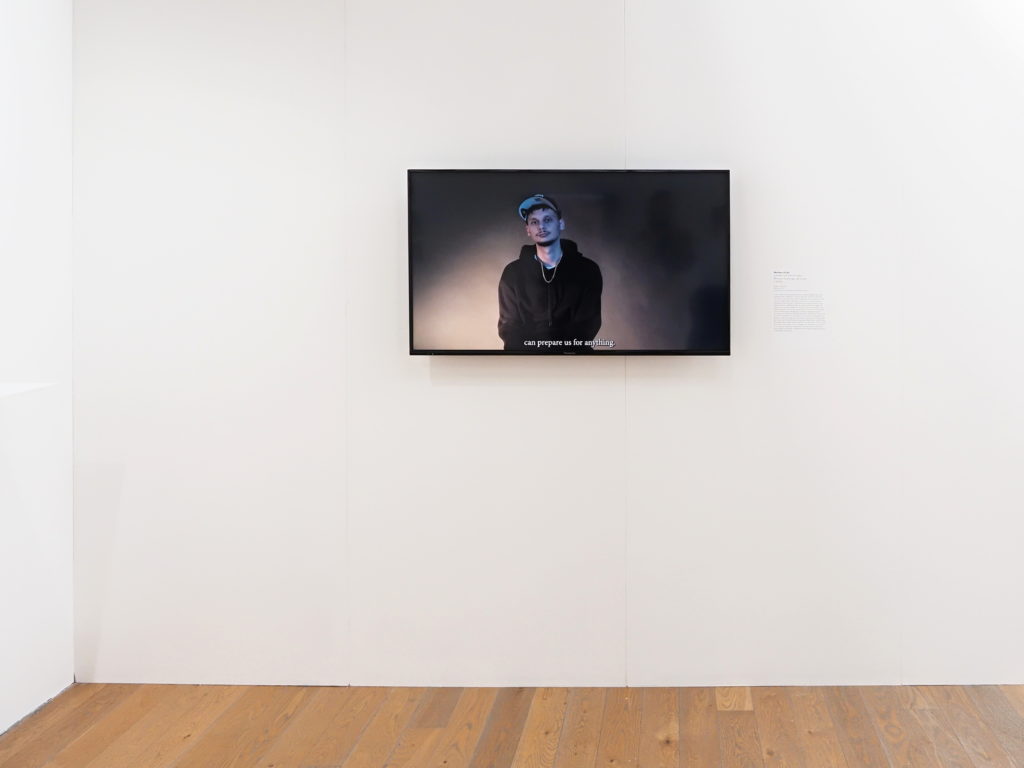 Let Me Tell Ya'll A Joke / Phenav Tumenge Jek Vicco ( 2023)
Video, 7:45min, Edition of 5
Courtesy of the artist and Gandy Gallery
In the video art piece, the artist provides insights into the complexities of Romani culture, Romani identity, and the intricate social dynamics that underpin the community. The artwork establishes narrative tension by incorporating a renowned Romani joke "Two Roma are arguing who is the bigger Roma," shedding light on the constant struggle for supremacy and the tensions arising from comparisons and confrontations within the community. This work delves into some of the most compelling incidents, highlighting the intricacies of Romani identity and social dynamics. The artist strives to establish an authentic and intimate dialogue with Romani culture, fostering a personal connection through the exclusive use of the Romani language (Romanes, South-West Slovakian Romungro dialect) within the artwork. Through this approach, the artist aims to engage the Romani community in a personal dialogue, addressing the persisting hostility and urging for greater openness to the world regarding their challenges and issues.